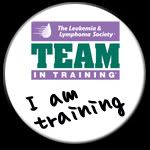 In January I signed up to run a half-marathon in Lake Placid, NY with Team in Training. For those out there who aren't familiar with Team In Training they are a fundraising organization that is part of the Leukemia and Lymphoma Society.
Team In Training helps every day folks like you and me train for and complete endurance events like marathons, triathlons and cycling events. During the training period before the event the racers are teamed up with a coach and mentors who are there to help get you ready for the race and just as importantly there to help you with ideas to reach your fundraising committment.
For each event you sign up for you also agree to raise a certain amount of money for the LLS to help with cancer research, education and patient outreach programs. That brings me to the reason why I'm posting this.
One way I am raising funds for the LLS is through my Etsy store. Until June 14th (the day of the race) I am donating all of the profits from the sales of my photos to the LLS. So far I've sold 6 pieces and I'd like to sell a lot more.
Here is the link to my etsy store:
http://mattallen.etsy.com/
If you're interested in following along with my training progress I'll be posting at least weekly updates to my fundraising page:
http://pages.teamintraining.org/ma/lkplacid09/mattallen
And of course I would love it if you would link to this post, tweet this post, tell your mom about this post, etc. etc. etc. to spread the word for a really great cause.
thanks!!